Landscape Photography of Dartmoor and South West England
Stunning landscape photography by Anna Curnow
Thank you for visiting my landscape photography gallery. It currently features photos that are predominantly from Dartmoor and Devon.
My passion for both, taking photographs and the beautiful landscapes and seascapes of the British Isles have been brought together in my website. I really love the scenery that South West England has to offer especially Dartmoor in particular. I love exploring its wild moorlands and dappled valleys. Dartmoor's remote wilderness has a special beauty that I endeaver to capture in my landscape photography.
All my photographs are available to purchase as prints, canvases, fine art prints or as acrylic mounted prints. For more details please visit my Product Information page
I also offer images for publications and website use. Please contact me if you would like to use my photographs for any of these purposes.
I hope you enjoy looking through my website and that you love the stunning landscapes I have captured as much as I do.
Latest News
Misty Wistmans Wood - IGPOTY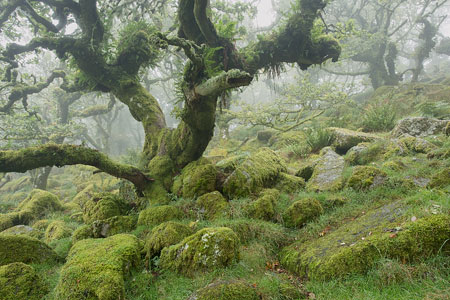 I am pleased to announce that my image of Misty Wistmans Wood has been awarded a Finalist placing in the 'Celebrating Our Oaks' category in the prestigious International Garden Photographer Of The Year competition
It is available to purchase, please just Click Here.
Dartmoor 2019 calendar - Out Now!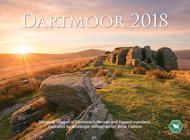 My Dartmoor 2019 calendar is out now. It contains 12 of my favourite photos that I have captured on Dartmoor, showing the changes through the seasons. It can be found in many outlets around Dartmoor & Devon and will soon be available from various Calendar Club shops around Devon, Cornwall and Somerset.
Of course, you can still order direct from me, just Click Here.
If you are interested in becoming a stockist of my greeting cards, calendars or prints, please Contact me for more details.
Image for Conference Room screen
I was recently asked if I could supply an image for a large room dividing screen in a conference room...read more
Dartmoor Range - Putting the Art in Dartmoor 2018
I will be a part of an exhibition at the DNPA Visitors Center, Princetown running between 7th June - 12 August 2018. It will be showcasing the artisic talents of the 'Dartmoor Range' artisans including HK White, Twool, Dartmoor Soap Company, Clares Preserves and Lily Warne. Pop along to find out how Dartmoor inspires them and to see their fantastic produce...read more
Winter Fayre at Lydford Gorge 2017
A selection of my prints, framed pictures, calendar and greeting cards will all be available at the Winter Fayre, Lydford Gorge on Sunday 3rd December. Opening at 11:00am - 3:30pm
I was recently asked to write an article for the Dartmoor National Park's magazine, Enjoy Dartmoor, high-lighting my favourite places and any tips I could share...read more
I am really pleased that the National Trust are now stocking my calendars and greeting cards...read more
My Dartmoor Greeting cards are now available in assorted packs of 5 as well as from various stockists including...read more