Here are a few links to other sites that may be of interest
Bearslake Restaurant and Inn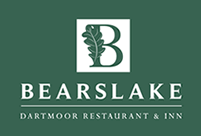 The Bearslake Restaurant and Inn was originally a Devon Longhouse but has been beautifully converted into an 'AA 4 Gold star' Restaurant and Inn set just a few minutes walk from Dartmoor. Offering accommodation as well as good food, this is a very popular resting point for people travelling in the Westcountry.
Fox Tor Cafe

If you want somewhere to stay, The Fox Tor Cafe has it all! Whether its a bed just for the night or a longer stay, the centrally heated bunkhouse is a cost effective option. If you feel energetic and want to see as much of Dartmoor as possible, you can hire one of their fantastic mountain bikes. Feeling a bit peckish? They can help you out with that too!! They have a mouth-watering menu with so much to choose from.
Robin Stanbridge is a passionate wildlife photographer and after moving to Dartmoor in 2014, has been really busy capturing the abudance of wildlife on the moors. He has been lucky enough to photograph many different types of birds visiting his back garden as well as Dartmoor. Have a look through his website to see his beautiful photos.